Colin Shaw of Roving Romania
is a founder member of the
Association of Ecotourism
in Romania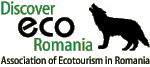 Roving România
Strada T. Vladimirescu, Nr.36,
Comuna BOD,
RO-507015 Brasov,
Romania
Telephone: +40 (0)724 348272
or +40 (0)744 212065
E-mail: [email protected]
www.roving-romania.co.uk
Roving România
Adventure Travel & Exploration
DISCOVER THE REAL ROMANIA
Tailor-made travel for very small groups – individuals, families and groups up to 6.
Travel services for professional travellers – photographers, journalists, film crews.
Travel planning, consultancy and advice for independent travellers.
Roving Romania specialises in tailor-made tours and expeditions – nature, wildlife, rural culture and a fascinating local history – exploring Romania off-the-beaten-track. We prefer to work with individual travellers, couples, families, and small groups of up to 6 people, ensuring your tour is perfectly tailored to your interests (and not somebody else's!). Roving Romania is a small operation run by one person, working closely with local colleagues across Romania, providing you with a personalised, specialist tour and travel service of high quality.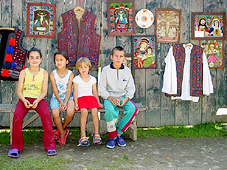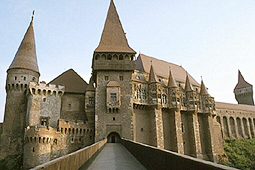 We travel by country lanes, mountain and forest tracks and footpaths, only using main roads when time is limited. This way you experience the REAL Romania, discovering places and meeting people that other tour companies have never heard of!
We take you to meet farmers who still plough by hand, villagers who dress every day in traditional costume and foresters who are more used to meeting bears than tourists. We will show you some of the most superb, unexplored scenery in Europe: the vast ranges of the Carpathian Mountains; the dense, wild forests of Transylvania; immense gorges; lush green valleys; extraordinary painted monasteries; fortified citadels, and medieval towns. Most of our tours are fully-escorted by Land Rover, but you can also walk, cycle, watch wildlife, photograph, ride old trains, try your hand at traditional crafts, and picnic in fields of wild flowers. Or you can just relax in the home of a village family and sample wholesome, country fare and locally made wine and plum brandy.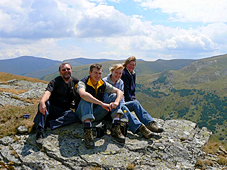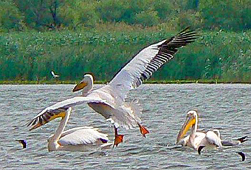 Your tour will immerse you in a way of life that has changed little in 100 years, where you will be welcomed as a friend, not as a tourist. We are the Romania specialists – we know the country and we know the Romanian people. Whatever your interest we will design a unique experience for you, an adventure, not just a holiday!
Discover the REAL Romania with Roving Romania!